This is the second part of my book reviews of the books I read in 2014.
7. The World According to Garp by John Irving
I had a love/hate relationship with this book. While I did enjoy a good portion of the story, there were parts that I didn't care for or felt it dragged on at times. For the most part, I enjoyed Garp's character.
8. Catching Fire by Suzanne Collins
I thoroughly enjoyed this second book in the Hunger Games trilogy. Like the Hunger Games book, I thought that the characters of Katniss and Peeta were extremely well written. I can't wait to read Mockingjay.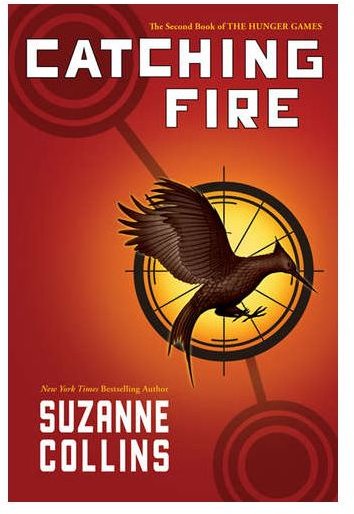 http://www.amazon.com/Catching-Fire-Second-Hunger-Games/dp/0545586178/ref=sr_1_1?s=books&ie=UTF8&qid=1420681360&sr=1-1&keywords=catching+fire
9. Divergent by Veronica Roth
I got this book because I kept on hearing how good it was and didn't really know what to expect. So I was relatively surprised when I realized how great this book really was. I literally couldn't put it down, as I kept wanting to know what happened next. I have yet to see the movie, but will be sure to see it soon.
http://www.amazon.com/Divergent-Trilogy-Book-1-ebook/dp/B004CFA9RS/ref=sr_1_1?s=books&ie=UTF8&qid=1420682146&sr=1-1&keywords=divergent
10. The Time Machine by H. G. Wells
This is one of the worst stories I have ever read. There's not much to say except that it left me confused and not sure what was going on during the entire story.
http://www.goodreads.com/book/show/2493.The_Time_Machine?from_search=true
11. Wuthering Heights by Emily Bronte
A good read. While it wasn't the best book that I read in 2014, it is still one of the best classics I have ever read. I thought how Emily wrote the characters of Heathcliff and Catherine Earnshaw was simply ingenuous.
http://www.amazon.com/Wuthering-Heights-Emily-Bronte/dp/1502965895/ref=sr_1_2?s=books&ie=UTF8&qid=1420683556&sr=1-2&keywords=wuthering+heights
12. Sophie's Choice by William Styron
As with The World According to Garp, I developed a love/hate relationship with this book. Although it is fiction, I really got interested in how William Styron wrote about what happened in the concentration camps, especially Auschwitz and the gas chamber, as well as mental illness in dealing with Nathan. I did enjoy Stingo's character as well, just because I want to be a writer just like he did. The only negative thing I have to say is that it tended to drag on a little bit at times. I feel like some chunks of paragraphs could have been taken out and the book still would have been good.
http://www.amazon.com/Sophies-Choice-William-Styron/dp/0679736379/ref=sr_1_1?s=books&ie=UTF8&qid=1420684527&sr=1-1&keywords=sophie%27s+choicea
There you have it. As of this writing, I have read one book this year (2015). A review will be up soon.
Happy Reading and Keep On Writing!
Meg