Author Spotlight Week 3
Jodi Picoult. She's one of my favorite authors - let's face it, I have a lot of favorite authors.
Jodi Picoult is an American author. She has written 23 novels and has about 14 million copies of her books worldwide. Jodi won the New England Bookseller Award for fiction in 2003. She is married to Timothy Warren Van Leer and they live in New Hampshire with their three children.
Jodi Picoult is known for writing about death and some controversial issues. I know there are people out there who think that the only reason she writes about death and those issues is because it sells. Whether that's true or not, I actually like the fact that she's not afraid to go there in her writing. I think her writing style can be compared to some of the best authors out there.
Five of Jodi's books have been made into movies/tv movies: My Sister's Keeper; The Pact; The Tenth Circle; Plain Truth; and Salem Falls. The most notable of these would probably be My Sister's Keeper. If you have read the book, you aleady know that the ending in the book is different than in the movie. Personally, I liked the movie ending better than how it ended in the book without going into detail and possibly spoiling it for those who haven't read the book or seen the movie.
One of my favorite books of hers is Sing You Home. I own the hardcover version of the book and it came with a cd featuring songs that went along with how the characters were feeling throughout the story following along with the chapters as well. It was suggested that you should listen to a certain song before a chapter, but I found it better to listen to it after each chapter instead - that was my personal preference and what I recommend if you have that version.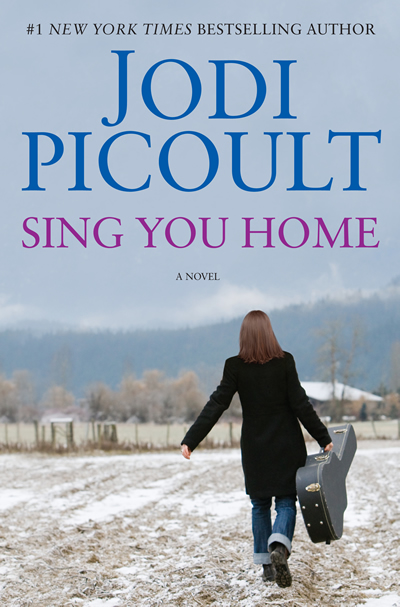 More information about Jodi Picoult and her books can be found at:
www.jodipicoult.com
Happy Reading and Keep on Writing!
Meg