Today's Sunday, so it must be time for another Sunday Funday. I'm changing it up a little bit this time by doing two separate and different things at the same time.
At the Racetrack
:
Growing up, my family always watched the Kentucky Derby, the Preakness Stakes and the Belmont Stakes, otherwise known as the Triple Crown for thoroughbred horses. Even though the actual race only lasts a few minutes, I found myself enjoying it year after year. I never really knew why I liked the horse races, I just know that I did. Over the years, I came to find out that my grandfather on my dad's side loved horseback racing and going up to the racetrack in our area. My grandfather died when I was only one, so I don't remember him, but he loved sports - particularly horseback racing, basketball and football I think. Knowing that nowadays, I think it's amazing and pretty awesome that I enjoy something that he did without realizing it in the first place. I will never know my grandfather until I make it to heaven someday, but it's nice to know that part of his legacy (in my mind/world) lives on.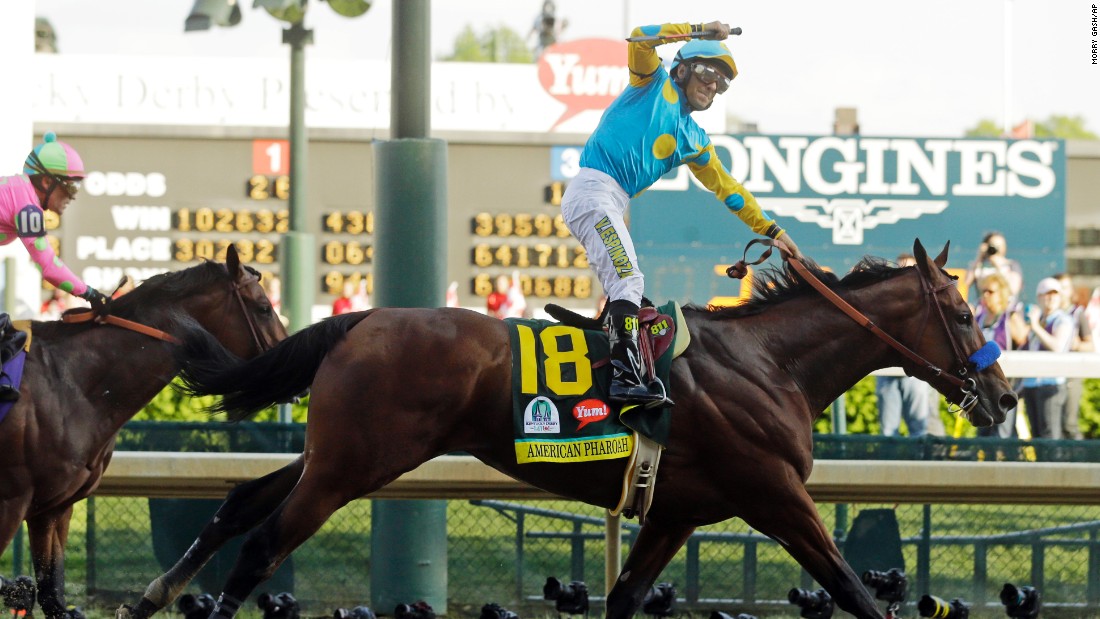 American Pharoah won at the Kentucky Derby. It was a great race that came down to the wire - the best kind of races in my opinion.
American Pharoah won the Preakness Stakes yesterday. He stuck it out - in the rain and mud - to win the second race in the Triple Crown series. It will be interesting to see how he does at the Belmont Stakes on June 6.

Milestones:
This past Friday (May 15) marked 14 years since my diagnosis of long qt syndrome. This milestone is important because it represents that I have had to live with this for 14 years as well - half of my life (I'm 28 now and was 14 at the time of getting diagnosed) and have had to take medicine for half of my life too. Technically, it's been 16 years, as my symptoms started two years before that, but this year is the milestone of the number 14 - thought that was pretty neat.


Photo credit for the EKG picture goes to the SADS Foundation. If you want to learn more about long qt syndrome, I recommend the following two sites:
Happy Reading and Keep on Writing!
♥Meg♥